Safeguard your digital presence
Domain Management
VXtream offers a fully managed Domain Management Service. Domain names are vital digital brand assets that need to be maintained and protected. With our Domain Management Service, you can rest assured that we are taking good care of your precious portfolio. Our service includes registration, auto-renewal, transfers, domain-locking, WHOIS privacy, SSL certificates, DNS as well as numerous other services all managed in our online control panel.
Domain Registration & Renewal
Secure your chosen domain names via our control panel. We offer 665 international domain extensions, new gTLDs or specialty domains. We manage any requirements, local restrictions to ensure a trouble-free process. We also manage the renewal process, privacy settings and other services all without the obligation to provide and maintain credit card details.
Domain Portfolio Consolidation
Administering a large domain portfolio spread across multiple registrars can be a logistical nightmare and create unecessary risks for individual domain names. vXtream can assist clients in consolidating their entire domain portfolio in one place by easily managing seamless transfers into our system. Once consolidated in our system an entire domain portfolio can be managed from 'one pane of glass'.
SSL Certificates
Consolidating the management of SSL certificates and domain names in one place enhances your brand-protection strategy. vXtream offers SSL certificates issued by Digicert, Sectigo and GeoTrust with varying levels of validation depending on the client requirement. SSL certificates can offer flexibility with Wildcard SSLS offering multiple subdomains whilst Extended Validated SSLs with SPAN allow single organisation certificates for up to 250 domains.
DNS Administration
DNS administration via our control panel or instructions to the vXtream team means that you have access to powerful DNS tools. Mission-critical changes can be meticulously planned and scheduled. Our DNS system focuses on security, scalability and reliability with a wide range of features, including creating & managing DNS Zones and records; managing zone DNSSEC; cloning of DNS records; and the adding, editing and deletion of DNS records.
We offer every generic, specialty and country-code domain extension that a client would ever require, including hundreds of new TLDs.
SSL Certificates for every customer need

vXtream partners with the leading providers to offer customers the right SSL certificates no matter what the unique need or circumstance might be.
What's the difference between certificates?
Domain Validated (DV)
Inexpensive, basic protection recommended for personal or hobby sites and small forums that need basic encryption for things like logins, forms or other non-transactional data.
Organisation Validated (OV)
Affordable protection for small businesses. Recommended for small- to mid-sized business sites where validation of the company is important. Highly recommended for sites with low-volume eCommerce transactions.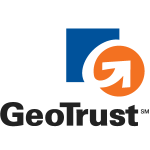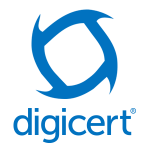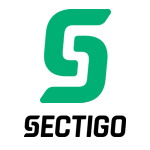 Let's Talk About Brand Protection